12th Muttenz Marathon – Registration open
Dear friends of sports, dear friends of the Muttenz Marathon
A difficult and extraordinary time lies behind us and an equally difficult and extraordinary time lies ahead of us. Nobody knows exactly what the situation will be like tomorrow, the day after tomorrow or even on 25 April 2021. How, when and whether the situation will improve in the foreseeable future and some "normality" in everyday life will return.
Despite all these circumstances, we at the OK Muttenz Marathon have decided to open our registration for the 12th Muttenz Marathon on 25 April 2021. It would be our wish if, after the cancellation this year, we could run our great running event in 2021 again as before without any restrictions. However, we are of course well aware that in this very special situation we have to be well prepared and prepared for any eventualities.
Different concepts and scenarios
In this sense, we have already worked out various concepts and scenarios which we will then apply to the prevailing conditions, adapt and implement further if necessary. Our running event can only be carried out if it complies with the applicable federal and cantonal regulations and if we ourselves can be responsible for carrying it out with a clear conscience and in compliance with the protection concept in force at that time. Last but not least, we naturally count on the active assistance of our esteemed participants and on their personal responsibility.
For the above-mentioned reasons, our competition regulations, starting times etc. can be adjusted at very short notice. However, we will always try to inform you about any changes via our website, Facebook and the already registered participants by e-mail as soon as possible. We ask for your understanding in the event of short-term changes of plan.
New running category Walking / Nordic Walking
In 2021, we have added Walking / Nordic Walking as a new running category to our existing running offer. The walkers complete the same route as the 10 km runners who started 10 minutes before them.
Registration
The online registration is open from now until 24:00 on 23 April 2021. The following running categories and number of starting places are available.
| | | | |
| --- | --- | --- | --- |
| Strecke | Startgeld Anmeldung bis 31.01.2021 | Startgeld Anmeldung ab 01.02.2021 | Startplätze |
| Marathon | Fr. 55.00 / Euro 55.00 | Fr. 65.00 / Euro 65.00 | 200 |
| Halbmarathon | Fr. 35.00 / Euro 35.00 | Fr. 45.00 / Euro 45.00 | 200 |
| 10 km-Frühlingslauf | Fr. 15.00 / Euro 15.00 | Fr. 25.00 / Euro 25.00 | 200 |
| 10 km Walking | Fr. 15.00 / Euro 15.00 | Fr. 25.00 / Euro 25.00 | 100 |
| Schülerlauf | Fr. 8.00 / Euro 8.00 | Fr. 8.00 / Euro 8.00 | unlimitiert |
| Kinderlauf | Fr. 5.00 / Euro 5.00 | Fr. 5.00 / Euro 5.00 | unlimitiert |
We ask you to fill in your best time of the last 3 years for the running distance you have registered. We need this information if we have to run the race in so-called block starts with regard to conditions and protection concept.
Those runners who have transferred their starting place for the 2021 edition after the cancellation of the Muttenz Marathon 2020 have already been entered by us in the new list of participants.
Für die Anmeldung klicke auf den untenstehenden Button:

New registration portal, new payment options
In the meantime, we have set up a new registration portal for you together with our partner association yourtiming and have further expanded the various payment options. Payment of the entry fee is possible online via Visa, Mastercard, Apple Pay, Google Pay, Postfinance, TWINT and immediate bank transfer.
Payment by bank transfer to our account is still possible
But we would not be MuMa if we did not also think of our participants, who still have no possibility to pay by online banking or credit card or do not want to do so for personal reasons. In this case you can simply click on the payment options in the registration tool and transfer the entry fee to our account within 14 days. The payment modalities will be sent to the participant by e-mail.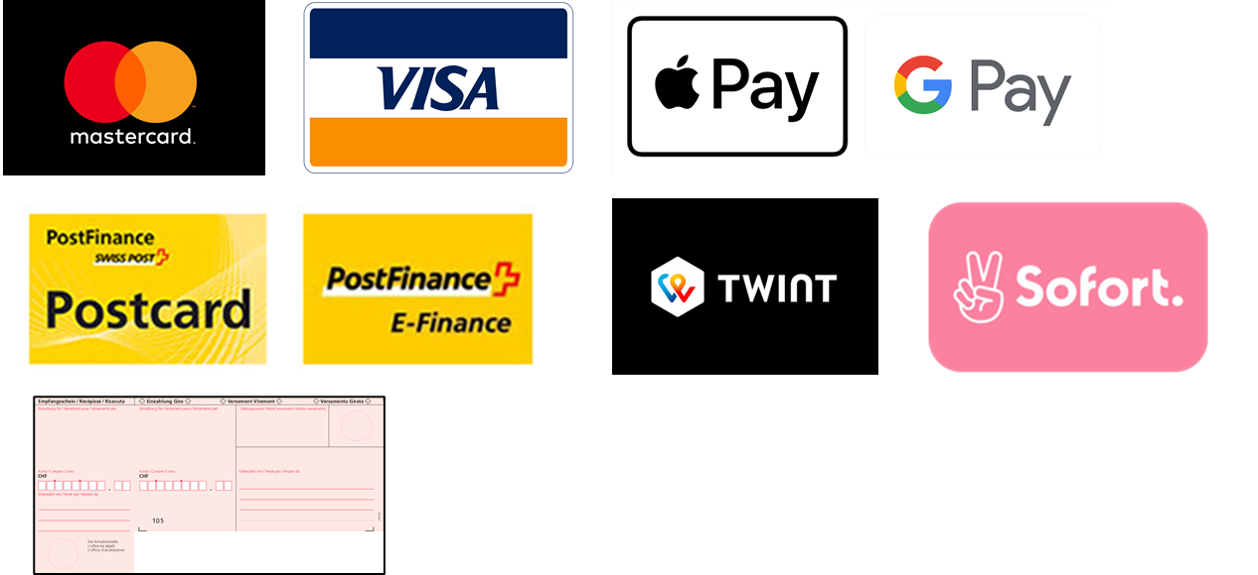 Fees
As before, there are no additional hidden costs or fees for the payment of entry fees from our side.
Entry fee
The amount of the entry fee remains unchanged and our participants pay the same attractive prices as before.
This is also the case even if we may have to bear higher expenses regarding protective masks, disinfectants etc. due to the necessary measures of the imposed protection concept. We do not wish to pass these costs on to our participants. We will be all the more pleased if we can bring our Muttenz Marathon back to life on site and thus pass on some of the running event and competition atmosphere.
Flyer
An online version of our flyer will soon be available for download. For the time being we are waiting for a print version.
Worst case scenario (refund of entry fees)
If our event could not take place in 2021, which we hope of course not, cannot be estimated at the present time, but unfortunately must be considered nevertheless, we will proceed as before with regard to the entry fees already paid and provide you with the same quick, pragmatic and accommodating solution as when the Muttenz Marathon 2020 was cancelled. This includes 3 options for the participants to choose from (1. entry fee retained for the next event – 2. entry fee refunded in full – 3. entry fee donated to the Muttenz Marathon Association for expenses already incurred). This procedure was awarded the title "exemplary" not least by the consumer protection agency and has proved its worth (Beitrag Konsumentenschutz). In our view, it is the only correct way to deal with the entry fees already paid and its participants in the event of cancellation of the event. We will of course retain this option!
Our objective
We would like, if circumstances permit until 25 April 2021, to hold a great running event, even with restrictions and conditions, in order to set a sign of life for running.
Running, sport and fresh air is healthy and supports our immune system.
However, the most important thing for us is and remains that each participant can return home happy and healthy after the event and continue to stay healthy.
Should the situation on 25 April 2021 not allow us to run the Muttenz Marathon, or should we ourselves be responsible for running it in good conscience, we reserve the right to postpone the Muttenz Marathon or cancel it again.
We look forward to your registrations.
Sporting greetings and "Bliibet gsund", your OK Muttenz Marathon